What remains
Publication about design of game-like activity to improve quality of care for elderly with dementia.
Client:
Alessia Cadamuro (researcher, designer).
Bas Raaimakers (CRISP, The readership in strategic creativity at Design Academy Eindhoven).


My role:
Illustration for book about the product and project.


How I did it:
Talked with Alessia Cadamuro - mainly listened.
Created an illustration about three of the situations she described.
A new style, a bit more upbeat - and it's ready for publication.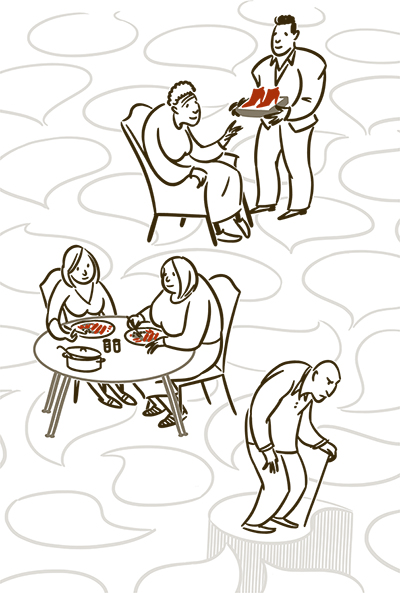 Who I worked with:
Alessia Cadamuro (researcher, designer)
Bas Raaimakers (CRISP, The readership in strategic creativity at Design Academy Eindhoven)
James M. Boekbinder (editor, copywriter)